Patient Information/FAQs
Personalized medicine for your optimal health.
Does Dr LeBaron take insurance?
In order to provide a highly personalized level of care and spend quality time listening to your needs, Dr. LeBaron does not participate in insurance plans. Payment is due at the time of service and you will be given a receipt for the services provided that you can submit to your insurance for your out-of-network reimbursement. However, medicare does not allow for any reimbursement and it will be an entirely out-of-pocket cost to you.
This allows Dr. LeBaron to work with you as the patient, to determine what care is best for you and not with a third-party organization or beauracracy determining your care. It also allows you to choose to keep your medical information private or to share it with your insurance carrier.

Does Dr LeBaron share my information with others?
Dr LeBaron respects your right to privacy of your medical information. Your information will only be shared with those you request and give your written consent for.   At times your information will need to be shared with other physicians who are treating you to coordinate your treatment and this will be discussed with you.

What do I need to bring to my initial appointment?
You need to complete the new patient information packet and bring it with you to your first appointment with Dr. LeBaron. If you happen to have reports of any recent laboratory, radiology, or other specialty testing results that you have had done, it would be helpful to bring those. This helps with cost savings to not repeat the same tests, and also to determine what further testing may be needed.  
New Pediatric Patient Intake Form
Call us to schedule your appointment.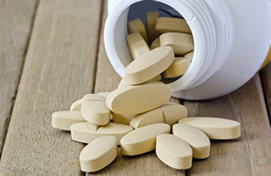 8421 Dorsey Circle, Suite 102
Manassas, VA 20110
Phone: (703) 395-9327
Fax: (877) 254-4746